Mundane beauty in art and architecture
Angela Juarranz

Universidad Politecnica de Madrid
Palabras clave:
contemporary art, architecture, mundane, day-to-day, social
Resumen
In the twentieth century a specific kind of beauty emerged from art: the increased value of the mundane. Contemporary art shows that common situations have an aesthetic significance. But architecture does not pay any attention to this scope. What is more, it tries to deny it. Nor the design process nor the architectural photography show the presence of mundane things. Fortunately, we have some works to go in depth into this day-to-day issue. Let's analyze the photograph Morning Cleaning, Mies van der Rohe Foundation, Barcelona, (Jeff Wall, 1999), the intervention Phantom, Mies as Rendered Society (Andrés Jaque, 2012) and the film Koolhaas Houselife (Ila Bêka and Louise Lemoine, 2008). By considering the visual and spatial value of these cases, we reconsider them as an experimental space. What if architecture starts looking at its surroundings?
Descargas
La descarga de datos todavía no está disponible.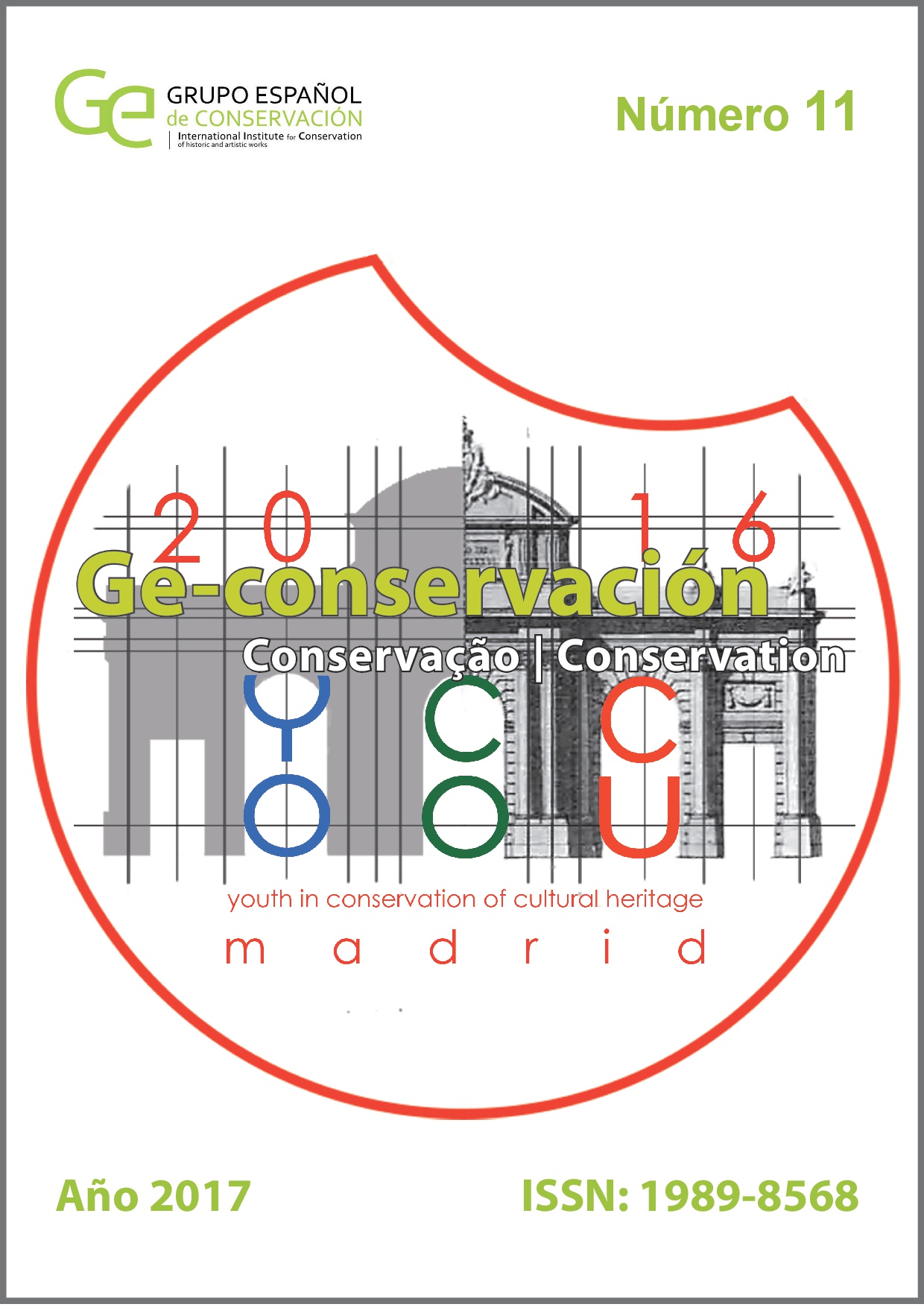 Cómo citar
Juarranz, A. (2017). Mundane beauty in art and architecture. Ge-Conservacion, 11, 196-201. https://doi.org/10.37558/gec.v11i0.476
Los autores conservan los derechos de autor y propiedad intelectual, y garantizan a la revista Ge-Conservación y al GEIIC el Copyright© de los derechos de edición y publicación por cualquier medio y soporte. Las obras de dichos autores además se pueden publicar bajo una Creative Commons Attribution License que autoriza ser distribuido gratuitamente, copiado y exhibido por terceros si se muestra en los créditos la autoría y procedencia original en esta revista, y no se puede obtener ningún beneficio comercial por parte de terceros, ni tampoco se pueden realizar obras derivadas.
Los artículos podrán ser utilizados para fines científicos y formativos, pero nunca con fines comerciales, expresamente sancionado por la Ley.
La información contenida en los artículos es responsabilidad exclusiva de los autores.
La revista Ge-Conservación y los autores pueden establecer por separado acuerdos adicionales para la distribución no exclusiva de la versión de la obra publicada en la revista (por ejemplo, situarlo en un repositorio institucional o publicarlo en un libro), con un reconocimiento de su publicación inicial en esta revista.
Se permite y se anima a los autores a difundir sus trabajos electrónicamente (por ejemplo, en repositorios institucionales o en su propio sitio web) después de su publicación en la revista Ge-Conservación, ya que puede dar lugar a intercambios productivos, así como a una citación más temprana y mayor de los trabajos publicados por el autor.
Los datos personales suministrados por los autores únicamente serán utilizados para los fines de la revista y no serán proporcionados a terceros.