Stuttgart main station by Paul Bonatz: life of a monument
Letizia Musaio Somma

University of Basilicata
Resumen
The process of knowledge and protection of a monument building starts from the recognition of its value and is intended to keep it throughout its lifespan. When the feeling of self-identification with it by a whole community is added to its historic and architectural value, so as to turn it into a national symbol, the active conservation of a symbolic place over time becomes a fundamental commitment, and has to be adapted to the needs of contemporary life. This is the case of the Stuttgart main railway station, designed by the German architect Paul Bonatz in the early twentieth-century and consists of transit crossroads which have been in constant transformation, since its construction to the present day. It was the subject of extensive urban and architectural research, until defining a final hypothesis of transformation conscious and respectfulness of its existing use.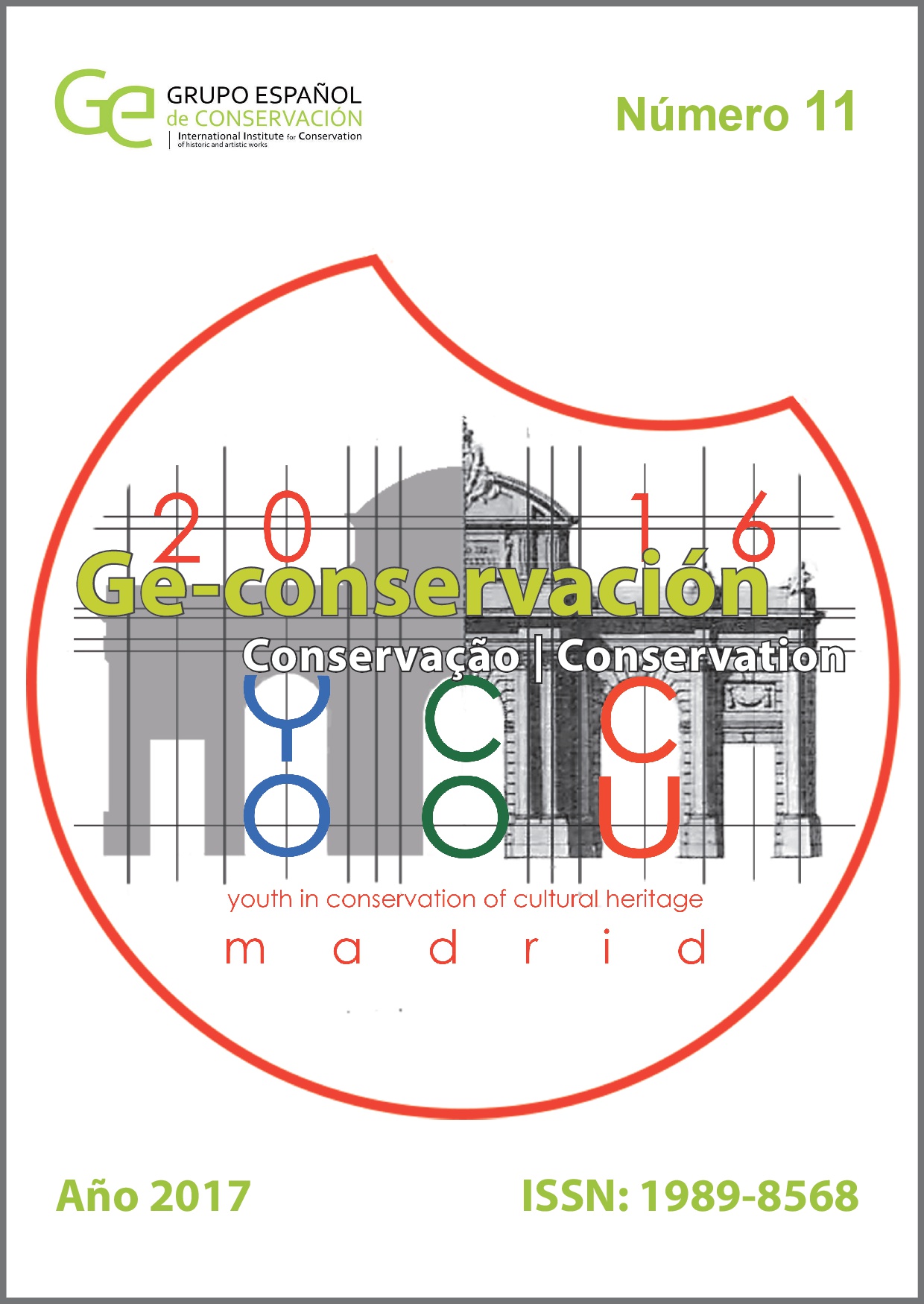 Palabras clave
reuse; Stuttgart; railway station; infrastructural heritage; drawing; 3D reconstruction



Los autores conservan los derechos de autor y propiedad intelectual, y garantizan a la revista Ge-Conservación y al GEIIC el 

Copyright© de los

derechos de edición y publicación por cualquier medio y soporte. Las obras de dichos autores además se pueden publicar bajo una Creative Commons Attribution License que autoriza

ser distribuido gratuitamente, copiado y exhibido por terceros si se muestra en los créditos la autoría y procedencia original en esta revista, y no se puede obtener ningún beneficio comercial por parte de terceros, ni tampoco se pueden realizar obras derivadas.

Los artículos podrán ser utilizados para fines científicos y formativos, pero nunca con fines comerciales, expresamente sancionado por la Ley.
La información contenida en los artículos es responsabilidad exclusiva de los autores.
La revista Ge-Conservación y los autores pueden establecer por separado acuerdos adicionales para la distribución no exclusiva de la versión de la obra publicada en la revista (por ejemplo, situarlo en un repositorio institucional o publicarlo en un libro), con un reconocimiento de su publicación inicial en esta revista.
Se permite y se anima a los autores a difundir sus trabajos electrónicamente (por ejemplo, en repositorios institucionales o en su propio sitio web) después de su publicación en la revista Ge-Conservación, ya que puede dar lugar a intercambios productivos, así como a una citación más temprana y mayor de los trabajos publicados por el autor.
Los datos personales suministrados por los autores únicamente serán utilizados para los fines de la revista y no serán proporcionados a terceros.